ROADS WERE MADE FOR JOURNEYS, NOT DESTINATIONS.
ROADTRIP ESSENTIALS
Driven by design.
Performance and design are hallmarks of Jaguar. And both are captured in this range of distinctive lifestyle accessories. Gifts and apparel that put quality in the driving seat. These are just some of the bestsellers from the Jaguar collection.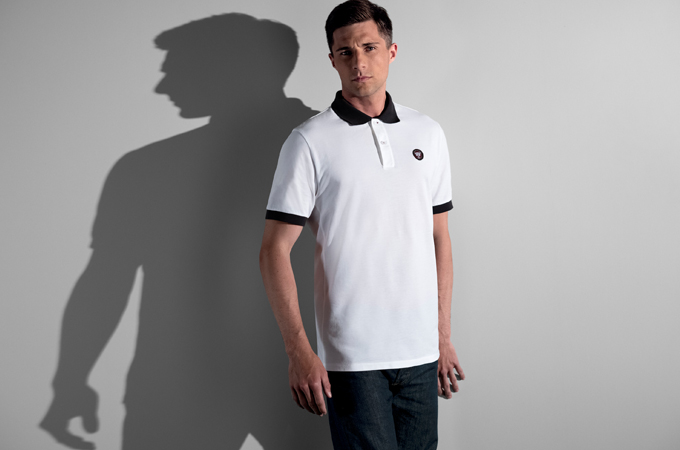 Men's Apparel
The hallmarks of Jaguar are echoed in our menswear collection. Featuring iconic jaguar lines and detailing.
Don't forget your four legged friend
Search our pet accessories to make your adventure your pets adventure too.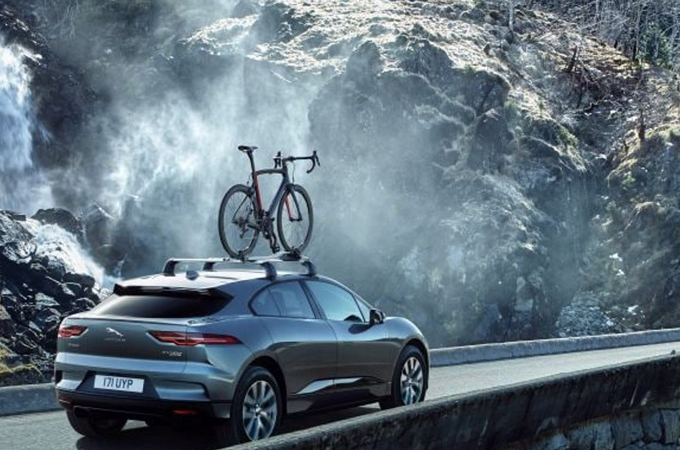 Are you staycation ready?
Search our accessories to fulfill your staycation this summer. Check out our exterior accessories now!
Centre Warmer/Cooler Armrest Box
Food and drinks cooler and warmer that acts as a rear centre armrest. With a leather-covered top, it is held in place by the centre seat belt and powered from the rear auxiliary socket. Ideal for long journeys with the family.
Collapsible Organiser
Collapsible luggage organiser keeps items from shifting during transport. Can be easily folded away when not in use.
Click and Play - iPad Air
The Click and Play iPad Air holder is part of the Click and Go range. This removable tablet holder attachment can easily be positioned at multiple angles for in-cabin comfort and rear entertainment.
Seatback Organiser
Manufactured from the same premium leather offered on the vehicle, complemented with soft touch interior lining and magnetic button clasps. Provides a convenient stowage solution for the rear of the front seats with multiple compartments for stowing small items.
ROAD TRIP
Whether you prefer cruising coastlines or climbing cliffs, we are here to provide inspiration for your staycation.

North Coast 500
LOCATION: Scotland | DISTANCE: 516 miles
Starting in the northern city of Inverness, this route weaves along the west coast to Applecross and then northwards towards the towns of Torridon and Ullapool. From there, you'll explore some of the beautiful coastal points in Scotland, passing by Caithness and John o' Groats before heading south again through Dingwall and finally back to Inverness.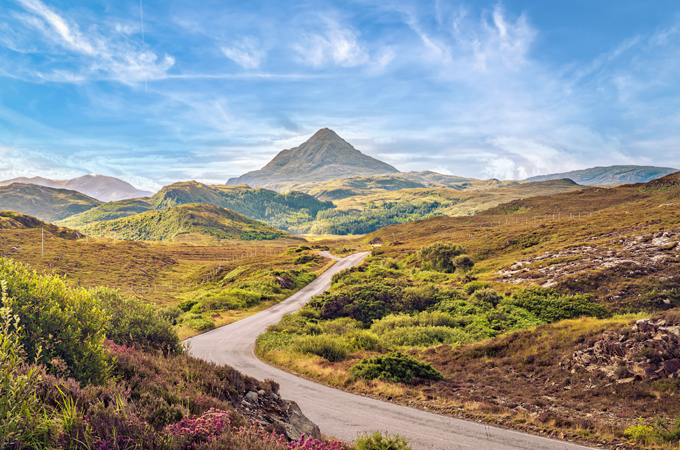 Atlantic Highway
LOCATION: England | DISTANCE: 244 miles
This scenic road trip traverses the iconic counties of Somerset, Devon and Cornwall on the South West Peninsula of England. From large forests and picturesque villages, to coastlines and endless patchwork quilt countryside. In the first stretch the road takes you through Exmoor National Park, home to red deer. The road meanders through numerous charming villages, with plenty of opportunity to pull over for traditional British cream tea. As you progress south you will approach the beautiful british beaches. Surf the waves at one of the renowned beaches in Newquay, or just enjoy the sound of the crashing waves.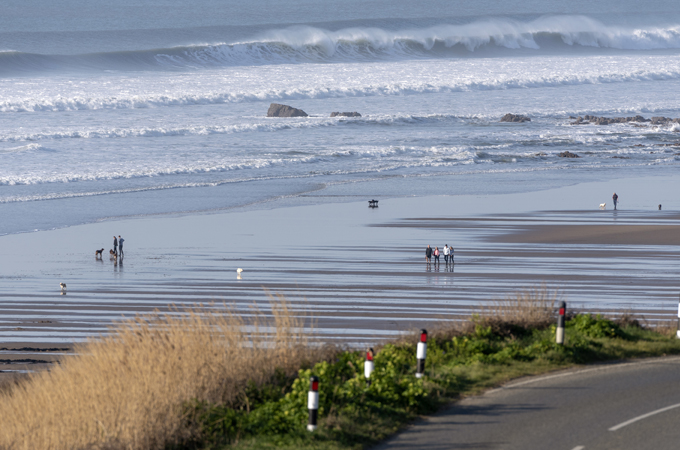 Dragon's Spine
LOCATION: Wales | DISTANCE: 186 miles
Dragon's Spine takes explorers all the way from Cardiff in the south to Conwy in the north, passing through two national parks. As you reach the heartland of Wales, you'll pass the scenic Llyn Clywedog reservoir and market town of Dolgellau, before heading over the majestic northern mountains of Snowdonia to Conwy. Top Gear fans may recognise the A4069 Black Mountain Pass, a favourite with motorists.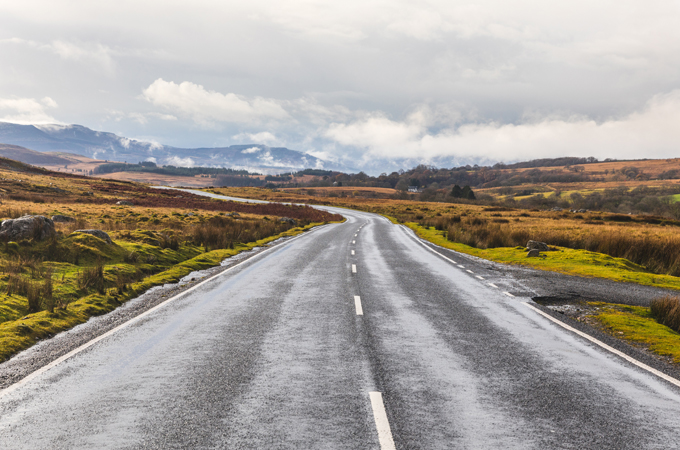 Land of the Lakes
LOCATION: England | DISTANCE: 30 miles
Regarded as one of England's most picturesque roads, start in Kendal and head north into the Lake District National Park towards Windermere, England's largest lake and a picture-postcard resort that attracts all sorts of visitors. Next stop at the beautiful lakeside villages of Ambleside and Grasmere, the latter home to William Wordsworth's Dove Cottage and where the poet wrote the famous 'I Wandered Lonely as a Cloud.'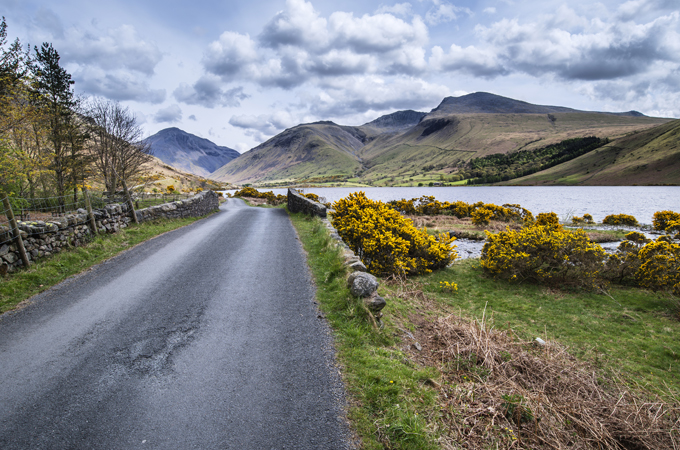 Giant's Causeway
LOCATION: Northern Ireland | DISTANCE: 120 miles
Hugging the Atlantic coast, this mesmerising route from Belfast to Derry encompasses myth and legend. Made up of 9 scenic drives, this route can be broken down into smaller journeys and take your time enjoying the sights. The drive takes you to several of Northern Ireland's main tourist attractions and landmarks – the Giant's Causeway itself, Carrick-a-Rede Rope Bridge, Dunluce Castle, Dark Hedges and the Glens of Antrim. Make sure to take the short ferry trip to Rathlin Island from Ballycastle for a tour of the upside down lighthouse built into a cliff face. Other attractions include the Old Bushmills Distillery; the world's oldest licenced working distillery has been producing Bushmills Irish Whiskey at the site since 1608.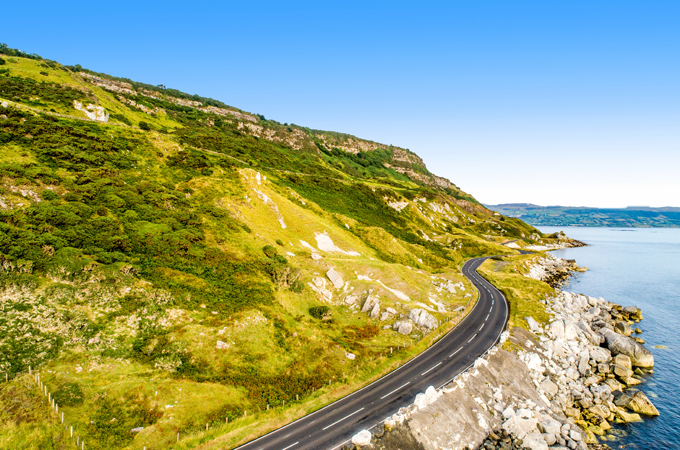 DRIVING SAFETY TIPS
Ensure all vehicle fluids have been topped up.
Try not to overload your vehicle and adjust your tyre pressure according to the vehicle load.
Store heavy items low in the seat wells so they won't become projectiles during sudden stops.
Make sure your maps are up to date (link to contact dealer or relevant DX page link)
Be sun smart. Always make sure you have sunglasses and wear sun block. Never leave kids/dogs alone in a warm car.
Always keep water and snacks in case of emergency.
If you are towing a caravan, ensure all your eletrics are working.